Daily Weather Updates
Daily Network Service Updates
The recent adverse weather conditions and the increased seasonal volume of parcels are impacting on our delivery services in some parts of the country
After the extreme weather conditions that recently hit the UK, our carriers are working tirelessly to expedite the backlog of parcels in their systems and to get back to their regular service levels. However some areas of the UK including the North East, South and Scotland are still effected and may take a few more days to be fully functional. Even where the weather is back to normal the backlog in the couriers depots will take time to clear. Please also bear in mind if the weather conditions change for the worse, the delays may continue.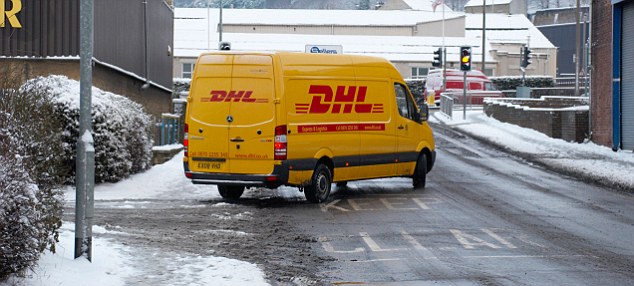 During this time we are unable to guarantee any collections or deliveries but please be assured that our extremely hard working and diligent customer service team are pulling out all the stops to assist all our clients in rearranging their consignments.
The following is the latest information from our Carriers:
City Link
We are currently experiencing adverse weather conditions in parts of the country which is affecting our service. Please note that while your local area may not be directly affected by snow, related transport hubs and networks may still be impacted, delaying your parcel. We apologise for any inconvenience this may cause. For further details of affected postcodes please click here
It has now become apparent that despite the sterling efforts of everyone involved we will not clear our deliveries throughout Scotland before the Christmas break given the continuing volumes we are experiencing.
Therefore with effect from now our Delivery Service throughout Scotland is suspended until further notice. The goods we collect today should be sent on as normal but thereupon do not collect Scottish traffic and forward to the Hubs.
The situation will be reviewed daily in order for you to communicate with our customers but I envisage this being a minimum of a 5 day suspension effectively until after the Christmas break. It is imperative that we get this message across as soon as possible to allow us to address the backlog in Scotland. Thank you for your attention in this matter.
UK Mail
Due to the adverse weather conditions, we are experiencing delays in parcel deliveries to those areas badly affected. We are continuing to clear the backlog of consignments the bad weather has caused and will strive to regain operational capacity as soon as possible.
DHL Domestic and Euro Road
Possible service disruption in all depots but worst hit are postcodes: ST, BD, LN, SS, HD, ME, SE, HG, CT, RH, HX, ME, HU, LS, TN, PA, WF, DE, NH, YO, NH, S, IP, KY, PE, CO, EH, NE, DH, GU, CR, KT, CW, DA, DD
DHL Express
Severe local weather conditions may cause delays to collections and deliveries in some parts of the UK. In particular, Scotland and Northern England have been disrupted - especially in rural areas where driving conditions are hazardous. Please be assured that we are doing everything we can to minimise any disruption
TNT
Over the last twenty-four hours excellent progress has been maintained in reducing the backlog of customer consignments. We are once again prioritising deliveries to business locations and continuing to prioritise the delivery of our customer's consignments into Scotland by 'date of despatch'.
We still have, at a number of locations, customer's undelivered goods held in our secure depot facilities or on vehicles within these secure areas. We have been unable to scan these goods and therefore at present it is not possible to provide current tracking status. Be assured that we will scan and update the tracking system as soon as practically possibl
For areas that are inaccessible or restricted, we will still take bookings however; we cannot guarantee a collection or delivery in line with our current 'suspension of service guarantee'. For safety reasons, we have suspended our 'collection at depot' facility for the following depots: Edinburgh, our Glasgow locations in Paisley & Bellshill, Durham, Teesside, Maidstone, Croydon, and Crawley.
Please rest assured that we will continue to do our utmost to return to business as usual as quickly as possible. We, of course, would like to thank all our customers for their continued understanding and support.
Please feel free to contact us by emailing info@parcelpostdepot.co.uk, completing our online enquiry form or by calling us on 0845 649 49 49.